In a world dominated mostly by men's sports, great female athletes might get overlooked. The truth is, they could compete anytime with their male counterparts, and are almost just as strong. Whether it's tennis, soccer, basketball, kayaking, skiing, or snowboarding, these are some pretty tough ladies! Below are 10 of the best female athletes in the world.
1. Serena Williams
Serena Jameka Williams is a tennis player who has set some great records in the sport. She was born in Michigan on September 26, 1981 and has taken part in numerous tennis tournaments with remarkable performances. This beautiful athlete took part in a major tennis tournament for the first time in 1999. Williams is not only a famous tennis player, but she is also one of the best paid female athletes, earning 28.9 million dollars per year.
2. Maria Sharapova
Maria Sharapova is a tennis player and beautiful model. In her career, she has had 557 wins and 133 losses, and is currently ranked as the second best tennis player in the world. Sharapova is a Russian beauty who is known for her tough shots on the tennis field. She is one of the richest female athletes in the world.
3. Sydney Laroux
Sydney is a female soccer player and a member of the U.S Women's Soccer Team. She has won an Olympic gold medal and plays the position of a striker. The Seattle Reign FC is her current team and they play in the National Women's Soccer League.
4. Ana Ivanovic
Ana Ivanovic is one of the best female tennis players who has won single titles that includes one Grand Slam title. She is from Serbia, and apart from playing tennis, she is very popular in the fashion industry, known for her great figure and beauty.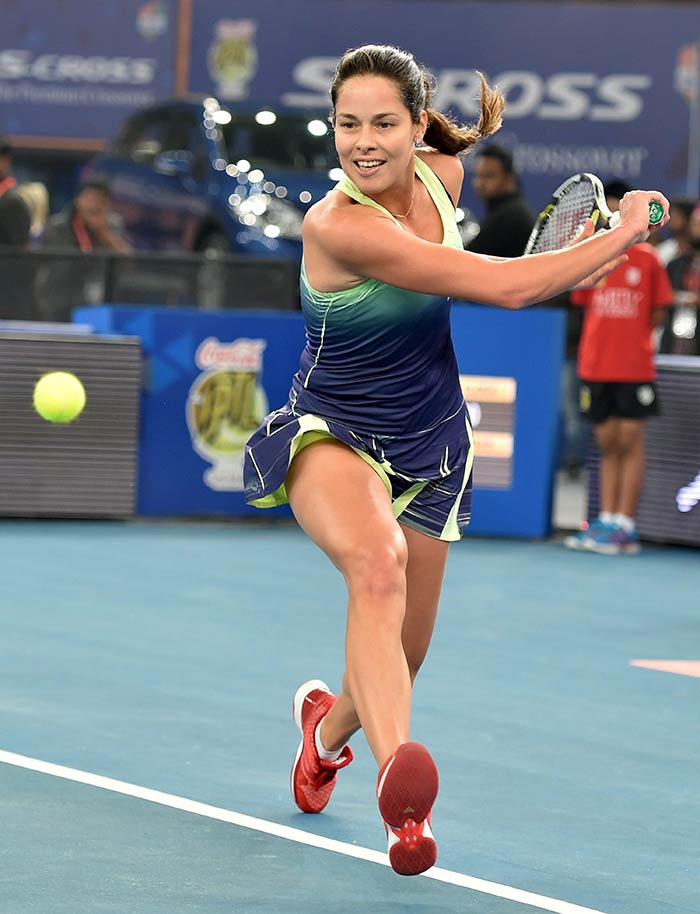 5. Adriene Levknecht
Levknecht is a 28 year old female kayaker from Greenville, SC who is considered one of the best female kayakers (see the best kayaks of 2017). She's known for racing fast, overcoming great waves, and winning several competitions held at the Green Race. She has won the Green Race Championship seven times, and has proven that she is the best in the south east. Levknecht won the Lord of the Fork competition, and was number three is the Little White Salmon race. In 2015, she took part in the ICF Freestyle World Championships held on the Ottawa River in August, finishing in the top ten. Check out inflatable kayak reviews if you want to experience Adriene's sport for yourself.
6. Sorana Christea
In 2017, Sorana Christea was ranked among the top ten highest paid female athletes. She is a tennis player from Romania and is ranked at the top of some of the international tennis lists. Christea is known for her charm in the tennis field and a strong grasp on the racket.
7. Sania Mirza
Mirza is a tennis player from India, and has been nominated as the most beautiful female sports person. She has won several events in tennis, especially in the double category. Mirza is one of the best paid female athletes, and she has made lots of money through advertisements and endorsements on Indian Television.
8. Elena Delle Donne
Elena Delle Donne is a 26 year old basketball player who is currently the most valuable player in the WNBA. She is one of the best female basketball players in the world and is rivaling Maya Moore for the position of best female basketball player. Elena is 6 feet 5 inches and possesses unique skills that enable her to play in multiple positions on the court.
9. Hope Solo
Hope is considered the greatest female goalkeeper of all time, and she is a goalie for the U.S Women's National Team. She has won two Olympic gold medals, and the highly prized Golden Glove in the FIFA Women's World Cup held in 2015. She was awarded the trophy for conceding only three goals in the entire tournament.
10. Lindsey Vonn
Lindsey Vonn is considered the best female skier of all time. She is 31 years old and has won the World Cup race for the 76th time in February 2016, setting the best record of all time.